The Dream
Dreams~2~Create Art House is the dream* project of LizBeth Ogiela-Scheck. The online site as well as her studio & gallery are based in Bloomington, Illinois.
The Art House

is a bit off the beaten path when one may think of art. Located in the Miller Park Neighborhood, The 'art house' provides an alternative space for the making and showing of creative works. At the same time it can also serve as gathering space for people.

The Studio

is a working fine art studio of LizBeth where she creates paintings, and other unusual 'things' that involve color. The studio is also the office of creative services for creatives.
The Gallery
is located on the first floor. The front room of this 1905 house serves as the main gallery. Other spaces serve as meeting rooms and additional presentations of fine art. (currently closed to public)
*Yes, the name is intentional 😉
Fine Art
Presentation & Sale of created works
Creativity
Unlocking creative potential for creators & makers of all kinds
Community
Building community through support, education, collaborations, & bring art to the community one block at a time.
Creative Services for Creatives
Don't know what direction you need to go in next? Which Social Media Outlet works best for your type of work? So much work so little time? Need help, but don't know what kind? We can talk it out and problem solve together. As an artist on the same journey, I understand your questions and needs. Let me help you sort it out.
Creative Consultation
Solutions to getting your work out there so you can make more stuff. Primary focus: Fine Arts
Creative Mentoring, Internet/website Resources & education, alternative venue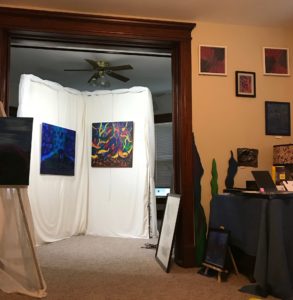 Get your story out
Consulting
Creative Mentorship, Artistic, Social Media & Website Instruction, etc
Website
Domain Hosting & Registration
Site Development & Management
Social Media Management
Content Creation
….SO MUCH MORE
"Photography & Painting is my way of living."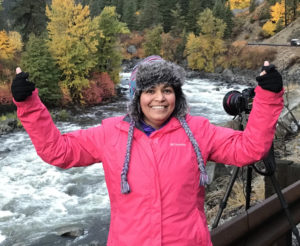 Vandana Bajikar
"Art is my raison d'être"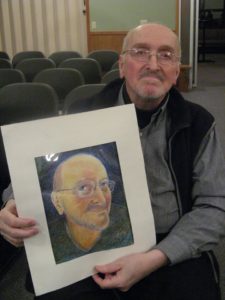 Ralston Scott Jones
"Art IS life,
not an option."
"
LizBeth Ogiela-Scheck