4 Seasons II Exhibition Space
The INFO
Location: 4 Seasons II
Duration: 3-4 months
Important Dates:
Rolling Applications
Acceptance Notification: by email
Eligibility
Artists in McLean County, 16 years or older.
An Artists Listing with artwork and artist's contact, social media, information, will be provided to viewers via QR code at the exhibit location.
Details
All styles of 2D original artwork in any medium including; but not exclusive to paint, photography, prints, etc. Framed or gallery wrapped
Visual 2D work only
There is limited space for a variety of sizes of paintings/frames. example:
6 Large (24″ x 24″ or larger)
10 Medium (11″ x 14″ to 23″ x 23″)
15 Small (8″ x 10″ or smaller)
The number of pieces shown will depend on the size & arrangement of the art being selected for exhibit.
All work must be wired for hanging. NO sawtooth.
Art must be framed, on 'finished', and/or gallery sided canvas. (no see-through float frames)
Selected art must have a cohesive presentation.
You must be present and able to assist in hanging of art.
Image Requirements: IMAGES OF YOUR ART IS REQUIRED TO COMPLETE YOUR REGISTRATION.
Upon submission of application you will be sent a special link to upload your images
Your JPG or PNG images should be <300dpi and <5mb.
IF your work is framed, please include the frame in the image you submit. (cohesive look)
Image should be labeled as LastName-FirstInitial-title.jpg
Additional Information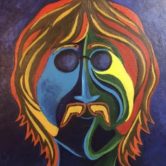 There is NO Submission fee.
Artists keep 100% sales conducted privately. Sales will not be conducted at or by 4SII or Dreams~2~Create or their representatives (unless contracted to do so).
Notification to artist: You will be contacted via email with additional information regarding acceptance, date, show, procedures, and other communications. Thank you for your patience.
This exhibition space is sponsored by 4 Seasons Health Club and we ask that your artwork is inclusive to all people. Jurors have full discretion.