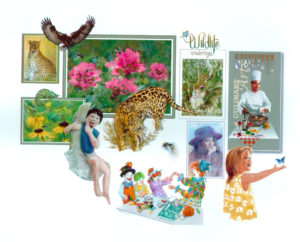 PAINTING
acrylic, watercolor, gouche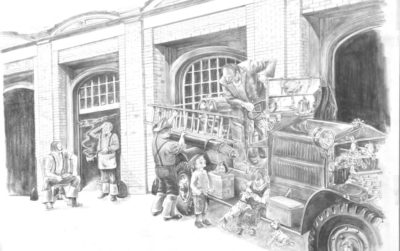 Central Station Central Fire Station,
220 E. Front Street, Bloomington, IL,
circa 1924.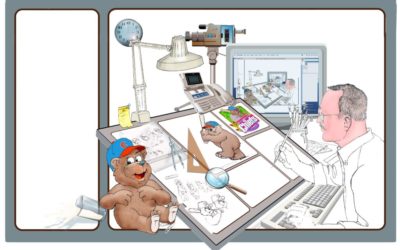 "Talking to Cubbie" Self Portait at work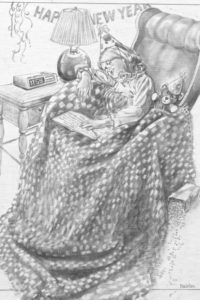 "Happy New Year" circa 1950s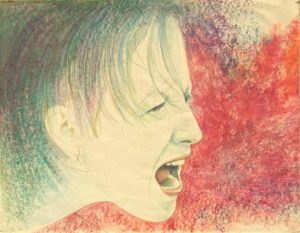 My Choice c. 1990s
Color pencil, pastel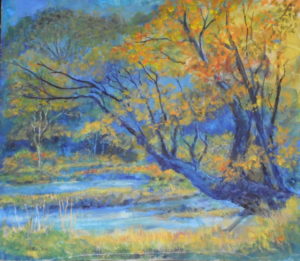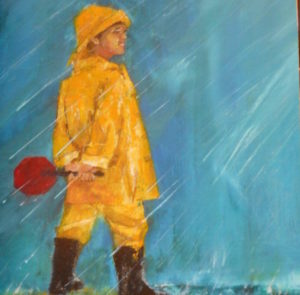 Still Water
Acrylic on Panel
150
Shady Hollow II
Acrylic on Canvas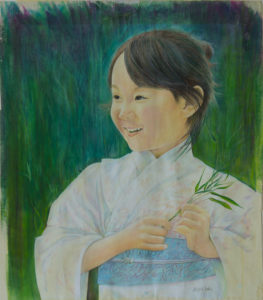 Private Collection NFS
Contact
Like what you see?
Email LizBeth at: [email protected]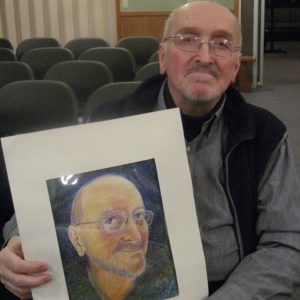 Biography:
Ralston Scott Jones, began his art career in St. Louis, and was recruited to Bloomington/Normal in 1972 by McKnight Publishing as Artist/Publication Designer/Illustrator and Creative Director. He was accompanied by his wife Hiroko, and their two sons Brian and Kevin.
He joined Country Companies in 1978 for nine years as Designer/Illustrator, over advertising, promotions, and exhibitions. In 1987 he formed "Artistudio" servicing companies with marketing, corporate identities, advertising campaigns – partnering with Dick Benson with such clients as Grainger, Lowery, and C.S. Johnson, developing advertising and trade show exhibits nationally. Benson moved to Chicago, and Jones formed "unknown jones", essentially doing the same servicing the same clients and adding prominent clients such as SAMI (Student Apartment Mart Inc.).
Fighting Multiple Myeloma cancer since 2006, he remains optimistic and continues to perform his art to his highest expectations, and adding the writing and illustration of his three children's story books to his resume. Today as a member of the Art Circle, he is further motivated in art illustration, and design. This exhibit represents a few diversions of creative expression over the last 30 years.
Whether you know him as Ralston Jones, Scott Jones, or the unknown jones, he is very much a work in progress.
Central Fire Station,
220 E. Front Street, Bloomington, IL,
circa 1924.
300
Still Water
Acrylic on Panel
150
Cityscape
Color pencil/pastel
200
Shores of Miller Park
circa 1916
300
"Into the Woods"
watercolor, gouache, and glass. 50
Self Illustration
Color Pencil
NFS
Earth Shook, Rocks Split
Mixed Media
(Large) 400
Old Main at
Illinois State Normal University circa 1955 300
Shady IL Hollow
in Autumn
Acrylic on Paper 125
Organic
Earthscape
Mixed Media
(Small) 300